Whiplash Treatments in Belleville NJ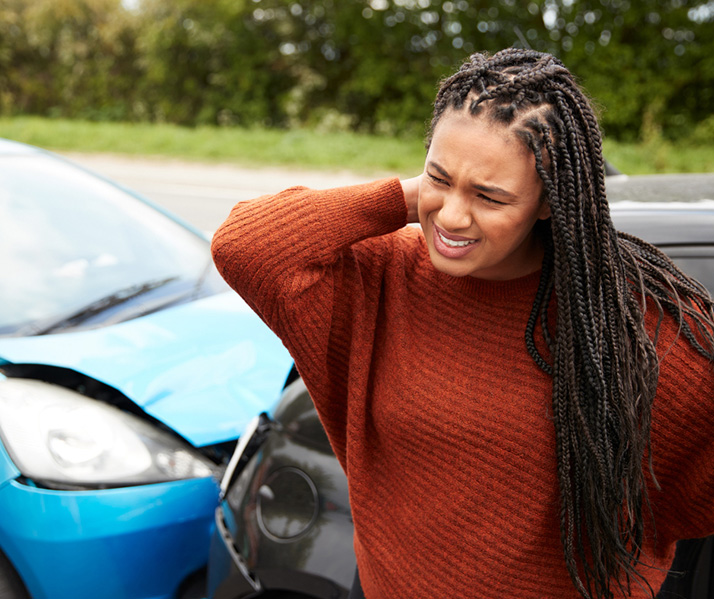 Unfortunately, New Jersey's County of Essex is the home to more than 30,000 car accidents every year. Tragically, a great number of the victims of these accidents pass away and those who are blessed to survive will most likely suffer a whiplash injury. Due to the great number of accidents that take place in Essex County, NJ, many residents are looking for whiplash treatments in Belleville NJ. Whiplash is referred to as the neck or back injury that results from the rapid, back-and-forth, forceful movement of the neck or the back after a sudden stop during a car crash. Many people think that the only way to become injured in a car accident is if one or more cars that crash together are going fast, however, collisions that are as low as 10 mph are strong enough to whip your head forward with enough force to whiplash. Though this injury is common in rear-end car accidents, athletes can also go through a whiplash while playing sports.
After whiplashing, many people don't experience any symptoms immediately. Oftentimes, it takes them a couple of hours or even days and up to two weeks to feel any pain from this injury. While they don't experience pain, this doesn't mean that the injury is not serious. To the contrary, it just means that is causing damage in a silence way. If your whiplash injury doesn't get treated immediately, by the time you seek treatment, your injury might be so serious that you might have to become temporarily disabled to work or perform other activities such as go to school or play sports. Because people can experience a whiplash injury in a silence way, it is very important to get regular check ups and go to the doctor immediately following a car accident or a sports accident even if your body seems to be responding well to the accident.
At the Health & Spine Wellness Center, our medical providers are qualified to provide you with whiplash treatments in Belleville NJ. Our treatments involve the latest technology, in which we implement natural approaches that help your body heal itself as these treatments activate the healing properties of your body. So, if you are searching for whiplash treatments in Belleville, Nutley, Bloomfield, Lyndhurst, Kearny, Harrison, Montclair, Clifton, West Orange or any other city in Essex County, NJ, the Health & Spine Wellness Center is here for you! Call us today to schedule our evaluation appointment!