Migraine Treatment in Belleville NJ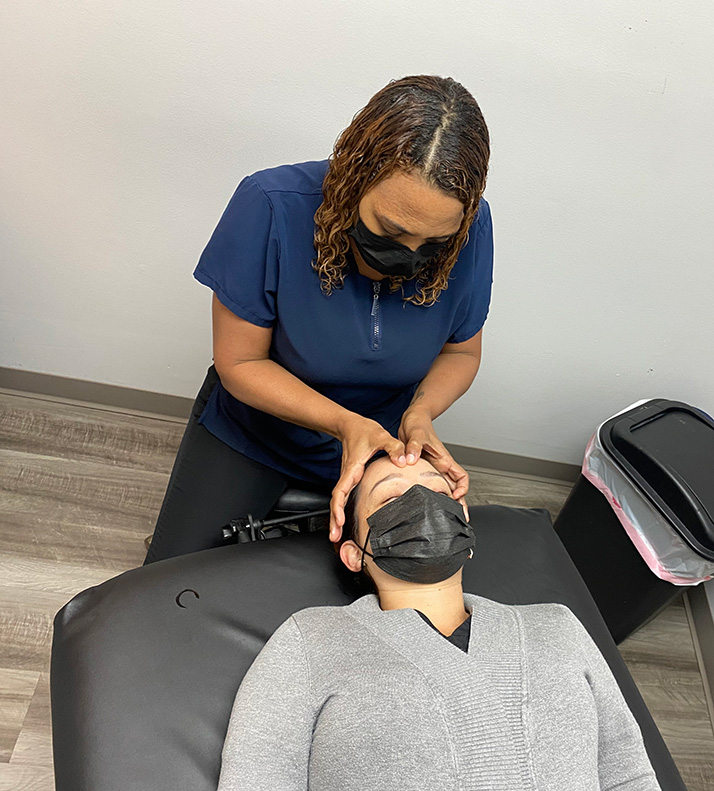 Migraines affect a great number of the Essex County NJ residents who have tried multiple treatments and haven't found a permanent solution to their pain. At the Health & Spine Wellness Center, our professionals implement many of the best treatments to treat migraines. Our treatments help relieve the sharp headaches, irritability, debilitation, and many other symptoms that are associated with migraines in Belleville NJ. The way we treat this painful condition is through chiropractic treatment.
An overwhelming amount of research shows that chiropractic care is very effective at treating migraines and headaches. Just like going to the dentist regularly prevents cavities and tooth decay, regular chiropractic visits can prevent headaches and migraines as well. Oftentimes, a spine realignment is all a person needs to begin to heal from headaches and migraines because when the spine is misaligned, that puts unnecessary pressure on the sensitive nerves that travel from the spine to the head. This is one of the main reasons why the human body stops functioning at its peak.
The reason why chiropractic treatment is more effective than prescription medication is because prescription medication will only numb the symptoms of the migraines rather than the source of this condition, while risking damaging your organs. Therefore, we do not prescribe medication; instead, we provide you with multiple natural ways to help your body get back to its peak performance. Our professional doctors will work closely with you to find the root of your migraines to then provide you with a personalized treatment plan, tailored to treat your unique health needs.
If you are looking for a solution to migraines in Belleville, Nutley, Bloomfield, Lyndhurst, Kearny, Harrison, Montclair, Clifton, West Orange or any other city in Essex County, NJ, come to the Health & Spine Wellness Center to find the relief that you need.