Wellness Chiropractic in Belleville NJ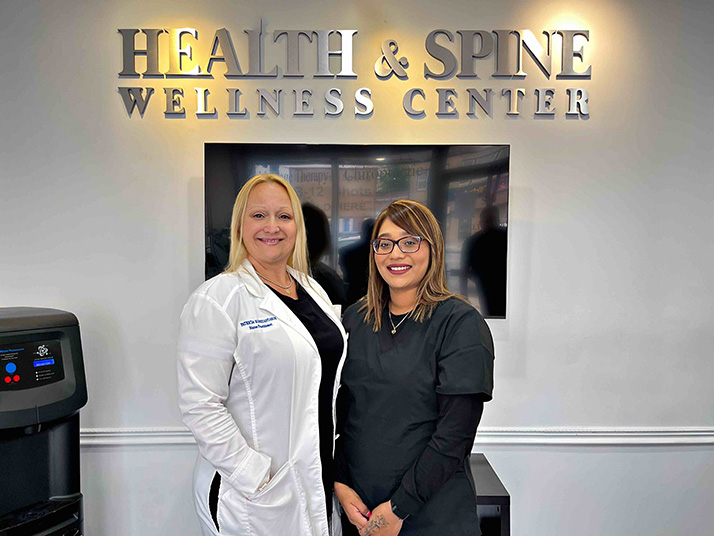 Every day, more and more people seek healthcare in Belleville NJ even when they are in good health, which is a good practice if you are looking to ensure a long and healthy life. Your body's natural healing properties get activated when your immune system is healthy, and at the Health & Spine Wellness Center, we can help you achieve that health! In our facility, we are happy to be providing a weight loss program, in which we help you get to a healthy weight in a natural way. Our weight loss packages include vitamin capsules, injections, and sprays that serve as appetite controllers. At the same time, you can combine these vitamin supplements with regular exercise and a good diet. Another component of our wellness care program is the immune-boosting vitamin injections.
We offer a wide array of vitamin injections that include most of the vitamin B shots, including our most requested, B12, which can help the body create DNA. This DNA can nourish the brain and nervous system, allowing you to feel more energetic and allowing your memory to work more effectively. All of our vitamin injections can help you improve your body's natural healing process, boost your immune system response, stimulate your energy levels, and stimulate your well-being.
Injected vitamins can be a better choice for vitamin supplements because your body can utilize 100% of its nutrients, given that they are injected directly into your bloodstream. In most cases, 15 minutes is all you need to begin to feel the effects of these natural supplements. During allergy season, these are also a great option because they help your body combat seasonal allergies better. At the same time, these are a great option for people who experience allergies as a result of their animals or certain jobs that require them to be exposed to dust, mold, and other allergy triggers.
If you are seeking wellness care and you live in Belleville, Nutley, Bloomfield, Lyndhurst, Kearny, Harrison, Montclair, Clifton, West Orange, or any other city in Essex County, NJ, the Health & Spine Wellness Center should be your number 1 choice for wellness care! Call us today to schedule an appointment!