NEUROPATHY Treatments IN Belleville NJ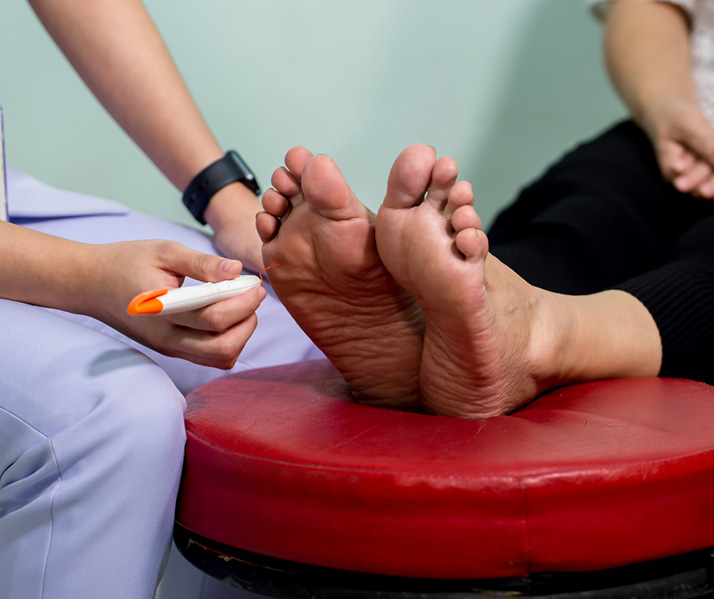 Many people who are suffering from neuropathy in Belleville NJ have tried multiple treatments that don't provide them with a solution to their condition until they begin treatment at the Health & Spine Wellness Center. When someone suffers from neuropathy, it is as a result of a damage to the nerves located outside of the spinal cord. For this reason, they experience the following symptoms:
Numbness
Tingling
Weakness
Pain
Pins and needles
Sharp, lightening-like pain
Burning
Stabbing pain
Though neuropathy usually affects hands and feet, some people experience these symptoms in other areas of their bodies. If you are experiencing these symptoms, it's very important for you to see a doctor as soon as possible to prevent the aggravation of this painful condition. If you're already experiencing difficulty sleeping or have a small cut that doesn't seem to be healing normally, you might be experiencing a severe case of diabetic neuropathy. For your convenience, if you live in Belleville, Nutley, Bloomfield, Lyndhurst, Kearny, Harrison, Montclair, Clifton, or West orange, we have neuropathy treatments near you! Don't waste your money and time trying to find relief using treatments that haven't shown any promise and come to our facility to experience the care from one of the highest and most rated responsible pain management clinics in Essex County, NJ! Give us a call to schedule a consultation and begin your journey back to health.