Chiropractic Care for Pregnancy in Belleville NJ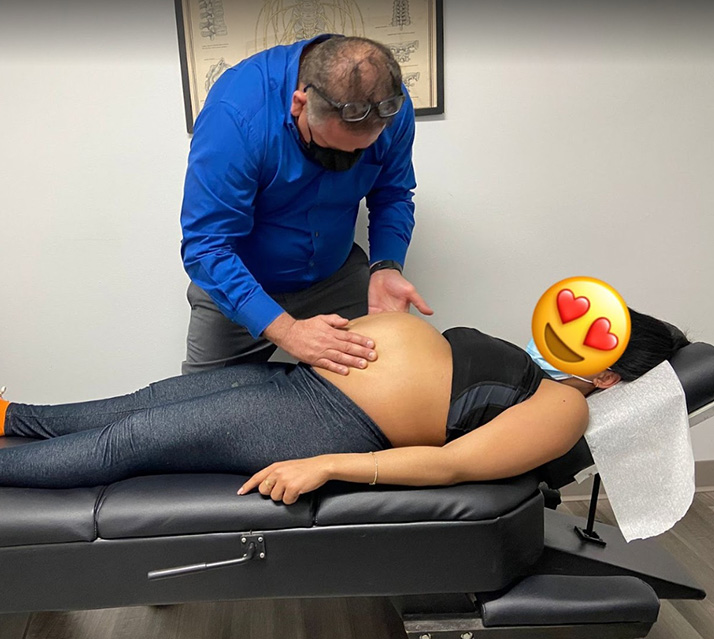 Chiropractic care during pregnancy in Belleville NJ is often not considered because of the fears associated with it. Many people think that getting back adjustments during pregnancy is not safe, but the reality is that when performed by experts like the ones in the Health & Spine Wellness Center, back adjustments are completely safe! That is our pride: that we have been providing our residents with safe chiropractic adjustments for pregnant women in Belleville NJ for more than 2 decades.
During pregnancy, the spine suffers greatly due to the pressure that the extra weight of the baby is putting, which also causes the mother's gravity center to be shifted. But guess what? A chiropractic adjustment can help with that! A healthy back is part of a healthy and happy pregnancy, and that's all our chiropractic team wants you to have. Our chiropractors are experienced in developing care plans that are tailored to the individual needs of every pregnant patient of ours.
Research shows that these treatment plans help mothers have a successful pregnancy and successful labors, as they help the floor of your pelvis relax, leading to a reduced time in labor.
During chiropractic adjustments, mothers don't have to worry about their little ones because the adjustments that are provided to pregnant women are much different than the ones provided to non-pregnant women, ensuring the safety of their babies. Many of our patients have said that they experienced such great relief after their back and hip adjustments that they were able to successfully complete their pregnancies without the need for painkillers. At the Health & Spine Wellness Center, we are committed to providing a safe, natural, and effective care for you and your baby, so if you live in Belleville, Nutley, Bloomfield, Lyndhurst, Kearny, Harrison, Montclair, Clifton, West Orange or any other city in Essex County, NJ, call us today to schedule your pregnancy adjustment!