Shoulder Pain Treatments in Belleville NJ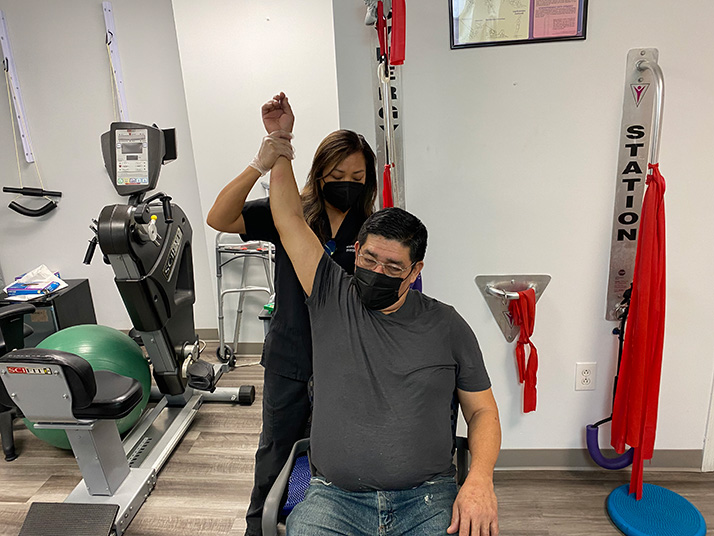 Many people experience shoulder pain in Belleville NJ, making our pain management clinic the number one choice for thousands of people who come to our clinic to find a solution to their shoulder pain. The shoulder joint is the home of one of the sockets with the largest range of motion in the human body, which makes it prone to a lot more ailments than other joints in the human body. This is why the possible sources of shoulder pain are nearly limitless. Nonetheless, a great number of shoulder pain cases derived form neck and back issues. A lot of people experience pinches to their nerves around their spine, causing misalignments that lead to pain in the back and shoulders. Issues in the thoracic spine also cause shoulder pain as this is where the shoulder blades rest.
These are just some of the reasons why it is so important to get a shoulder checkup if you have shoulder pain that lingers for more than a week as this is one of your body parts that you use the most.
At the Health & Spine Wellness Center, you can receive the best treatments available to treat shoulder pain in Belleville NJ that do not require surgery or prescription medication. Our treatment plans include a combination of one or more of the following: chiropractic care, physical therapy, platelet-rich plasma trigger point injections, regenerative injections, and more. Our medical professionals will utilize their clinical expertise to build a treatment plan that is specifically tailored to your own specific needs. So, if you are looking for non-surgical shoulder pain treatments near Belleville, Nutley, Harrison, Kearny, Montclair, Bloomfield, West Orange or any other city in Essex County, NJ, give us a call to schedule a consultation!