Regenerative Medicine in Belleville NJ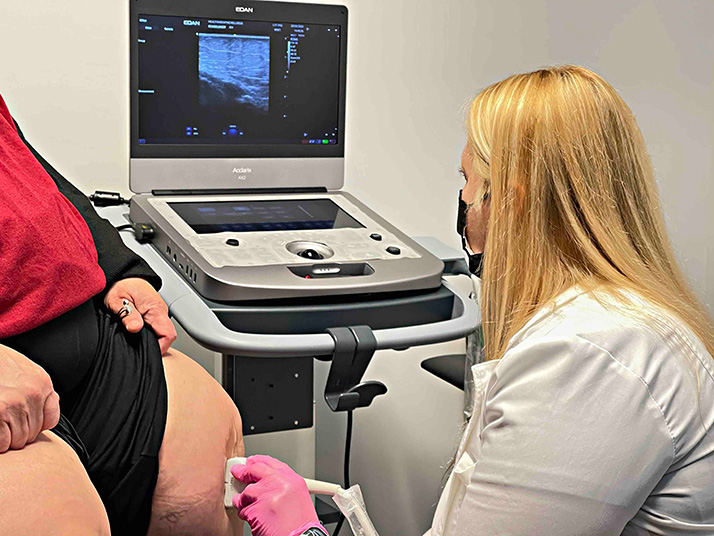 Regenerative medicine in Belleville NJ is the branch of medicine that offers responsible pain management options that stimulate your body's healing properties. One of the injections that we offer includes cytokines, growth factors and naturally occurring cells that allow your body to accelerate its healing process naturally. Just like PRP injections, these have to be injected significantly close to the damaged tissue, which is done with the use of digital imaging and ultrasound technologies. When you receive one of the regenerative injections, your damaged tissue is flooded with the products and nutrients that can regenerate damaged tissue that would otherwise never be able to heal. The great thing about this treatment is that when regenerative injections are injected into the affected area, the products have the ability to convert into the cells that need regeneration.
They also have the ability to create and growing cartilage, ligament, tendon, muscle, disc, bone, nerve, etc. This is achieved by the work that the enzymes perform, which is to send a signal to the brain, telling the product what to become.
As part of the protocol of this treatment, it is of extreme importance NOT to take any anti-inflammatory medication at least 2 days prior to receiving the injection and for the next 4 weeks following the injection. Another thing that needs to be known is that physical therapy and sometimes chiropractic therapies are required to help your joints have enough space and mobility to allow for these products to relieve the pain and grow the necessary components (bone, cartilage, etc.). Luckily, our facility offers both chiropractic and physical therapy, so you can complete your entire treatment in one place!
Depending on your unique needs, the doctors at the Health & Spine Wellness Center may recommend regenerative medicine for the following conditions:
Knee Arthritis and Degeneration
Meniscus and Ligament Tears and Related Injuries
Partial Tear of Rotator Cuff
Shoulder Pain
Plantar Fasciitis
Tendonitis and Tendinosis (biceps and triceps)
Medial Epicondylitis (Golfer's Elbow and Tennis Elbow)
Post-Operative Pain
Peripheral Neuropathy
And many other pain-related conditions.
If you live in Belleville, Nutley, Bloomfield, Lyndhurst, Kearny, Harrison, Montclair, Clifton, West Orange, or any other city in Essex County, NJ, the Health & Spine Wellness Center's doctors will be more than happy to schedule a consultation with you to determine what type of regenerative treatment is the best for you. Call us and begin your journey to a pain-free and drug-free life!