Neck Pain in Belleville NJ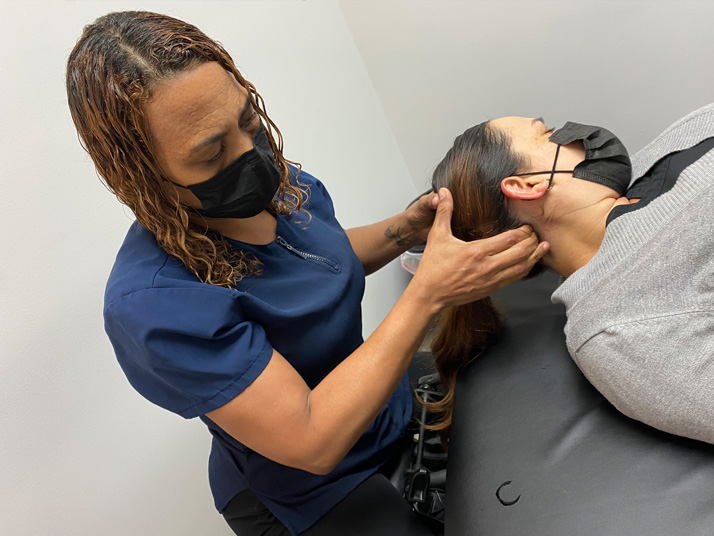 If you are among the individuals that experience neck pain in Belleville NJ, I have good news for you: the Health & Spine Wellness Center offers the most up-to-date and innovative treatment options to help you get rid of your neck pain! We know you have tried many different things to treat this pain. You might have just left it alone already in hopes that it will subside on its own, but that hasn't worked either. Believe it or not, you still haven't exhausted all your options—you haven't tried us!
At the Health & Spine Wellness Center of Belleville NJ, we specialize in treating all kinds of neck pains resulting from:
Muscle strains
Wear and tear
Strenuous working conditions
Nerve compression
Injuries
 Diseases
Bad posture
Spine misalignments
And more.
Over a century ago, chiropractors began treating neck pain in natural ways and today, the art has been perfected. Along with this, other medical professionals such as nurse practitioners and medical doctors have found new ways of treating neck pain and one of them is through regenerative therapy. Our highly specialized medical team is able to treat your neck pain through different approaches that sometimes need to be done simultaneously. These approaches are: regenerative therapy, Platelet-Rich Plasma therapy, Physical Therapy and Chiropractic Therapy.
Our main goal is to help you get back to a point in your life where you can do anything you want without being limited by chronic pain. A time in your life when you were able to dance, play sports, play with your children or grandchildren, workout, and do anything else that you enjoyed prior to experiencing chronic neck pain. We do this by treating the cause of your pain rather than numbing your pain. Our procedures are all-natural and non-invasive, meaning that we can provide you with non-drugs and non-surgical neck pain treatments in our Belleville NJ clinic.
We want you to know that just because you've gotten accustomed to your neck pain, it doesn't mean that you need to ignore it because if you do, the cause of your pain will worsen, making your neck more likely to become stiff and eventually nearly paralyzed. Remember that a prevalent presence doesn't equal to normal or healthy, so if you experience neck pain that lasts more than a week, you must seek medical assistance. Fortunately for you, we are one of the highest rated pain management clinics in Essex County NJ, making us more than qualified to treat your pain. So, if you need neck pain treatments in Nutley, Clifton, Kearny, Lyndhurst, North Arlington, Harrison, West Orange or any other city in Essex County, call us today and begin your journey to a pain-free life!