Muscle Weakness & Strength Recovery Treatments in Belleville NJ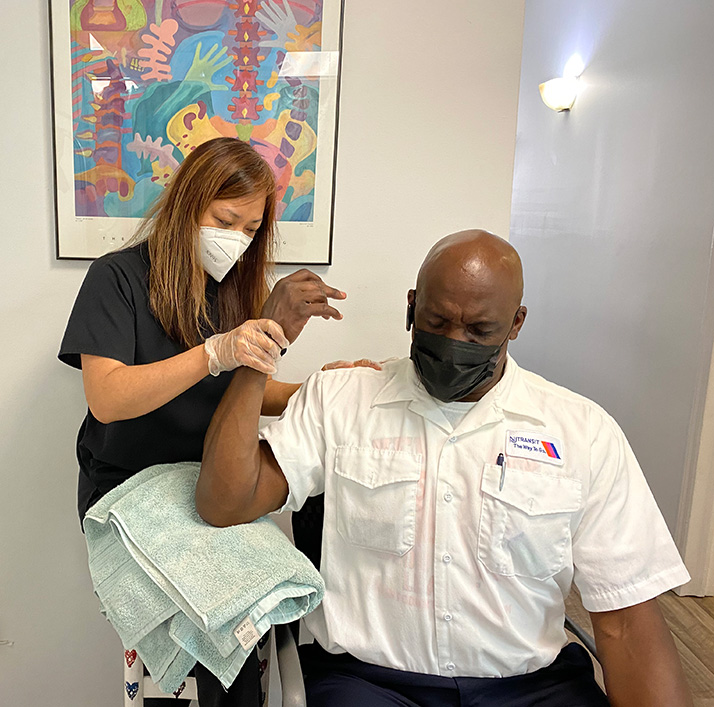 If you are looking for muscle weakness treatments in Belleville NJ, the Health & Spine Wellness Center is here for you! Muscle weakness can be the cause of lack of physical activity, age, or an injury. Underlying conditions such as diabetes or heart disease can also contribute to weakness of the muscles. Oftentimes, this weakness is accompanied by pain, and for that reason, the first step in the strength recovery process is to undergo a strength and pain assessment, along with a preliminary physical examination. This needs to be followed by an assessment of your medical history to find out whether your muscle weakness is a result of an underlying condition.
Muscle weakness treatments in Belleville NJ begin with pain relief treatments, followed by physical therapy treatments to recover your strength and mobility and finally, treatments to maintain your strength and mobility by re-growing your missing tissue or cartilage (if needed). While we work with you to help you regain your strength and mobility, you work with your nutritionist and primary care provider to treat the condition causing your weakness.
For example, if the reason why you have weak joints is diabetes, then you need to adjust your diet and follow a treatment plan provided by your primary care physician. Although most patients follow the same sequence of treatments, every treatment plan is uniquely tailored to treat the specific needs of each patient. What this means is that even though all the treatments in a category fall under the same umbrella, the treatments might not be the same for every patient.
At the Health & Spine Wellness Center, we have a treatment for you! So, if you're looking for muscle weakness and strength recovery treatments, and you live in Belleville, Nutley, Bloomfield, Lyndhurst, Kearny, Harrison, Montclair, Clifton, West Orange or any other city in Essex County, NJ, we might just be 5-15 minutes away from you! So, call us today to schedule an evaluation!